California's Employment Development Department (EDD) has released preliminary jobs data for the state for December 2015. Our typical monthly chart below summarizes the key results of the payroll (employer) survey, which shows that over the past year, the rate of job growth for construction and professional/business services has been higher than that of other sectors in California. Growth in professional services was led by 8% growth in the computer services industry. Overall, for the 18 sectors we track in the monthly jobs report, 12 (shown in green below) have grown at a faster rate in California than in the nation as a whole, while 4 (shown in black) have grown at a slower rate here. Two sectors--manufacturing and mining & logging (oil and gas)--have seen job declines over the past year in California (shown in red).
The official unemployment rate for the state creeped up slightly to 5.8% in December. That rate is determined from a smaller survey of households in the state.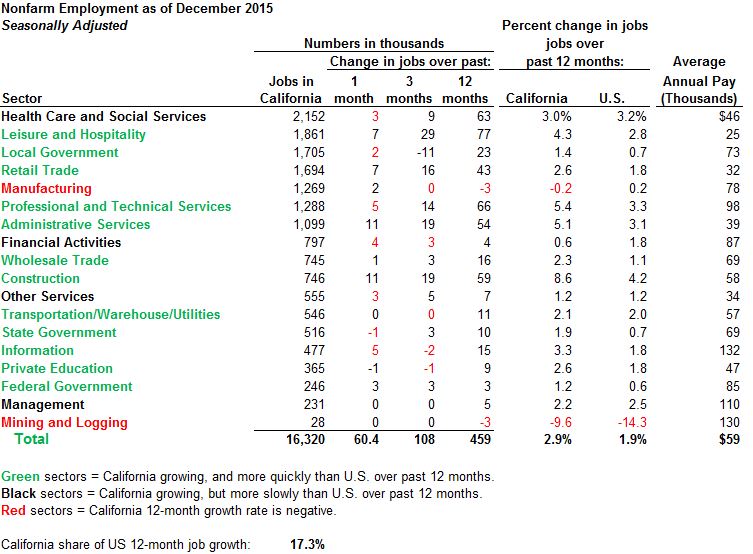 For other snippets of information on the December jobs report, see the following tweets from @LAOEconTax:
Follow @LAOEconTax on Twitter for regular California economy and tax updates.