Environment and Natural Resources
Energy and Climate Change
The Global Warming Solutions Act of 2006 (Chapter 488, Statutes of 2006 [AB 32, Núñez/Pavley]), commonly referred to as AB 32, established the goal of reducing greenhouse gas (GHG) emissions statewide to 1990 levels by 2020. The Air Resources Board (ARB) developed an implementation plan to achieve this goal, which includes a wide variety of regulations and programs intended to reduce GHG emissions, including a cap-and-trade program.
The cap-and-trade program places a "cap" on aggregate GHG emissions from large GHG emitters. The cap declines over time, ultimately arriving at the target emission level in 2020. To implement the cap-and-trade program, ARB allocates a number of carbon allowances equal to the cap, and each allowance is essentially a permit to emit one ton of carbon dioxide (or the equivalent amount for other GHGs). The ARB provides some allowances for free, making others available for purchase at quarterly auctions. Entities can also "trade" (buy and sell on the open market) the allowances in order to obtain enough to cover their total emissions for a given period of time.
On this page:
---
---
Electricity Comes from Various Sources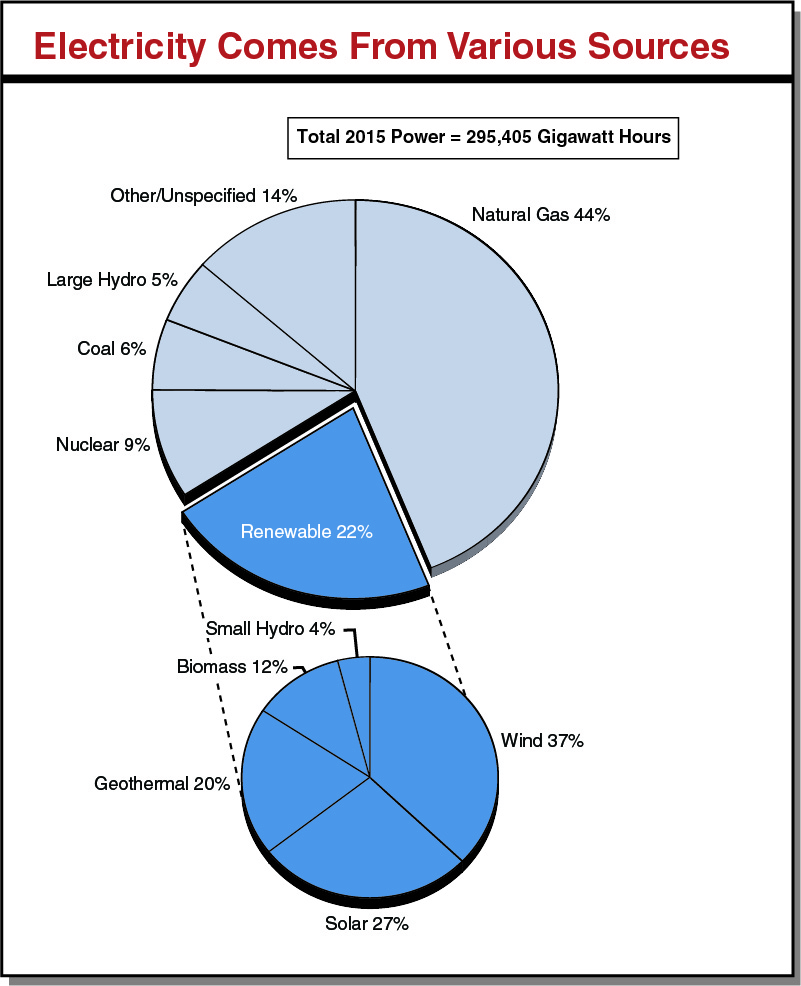 ---
---
Greenhouse Gas Emissions Come From Various Sources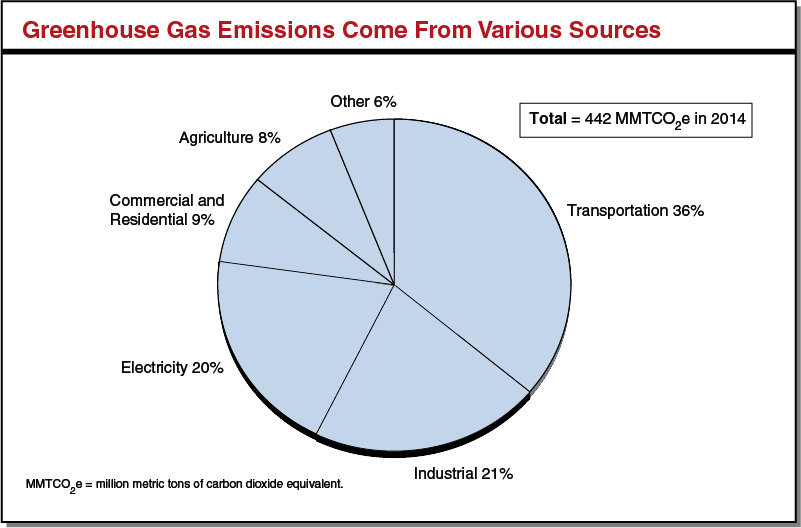 For more information, please see Air Resources Board Emissions Inventory
Recent Legislation Requires More Greenhouse Gas Reductions by 2030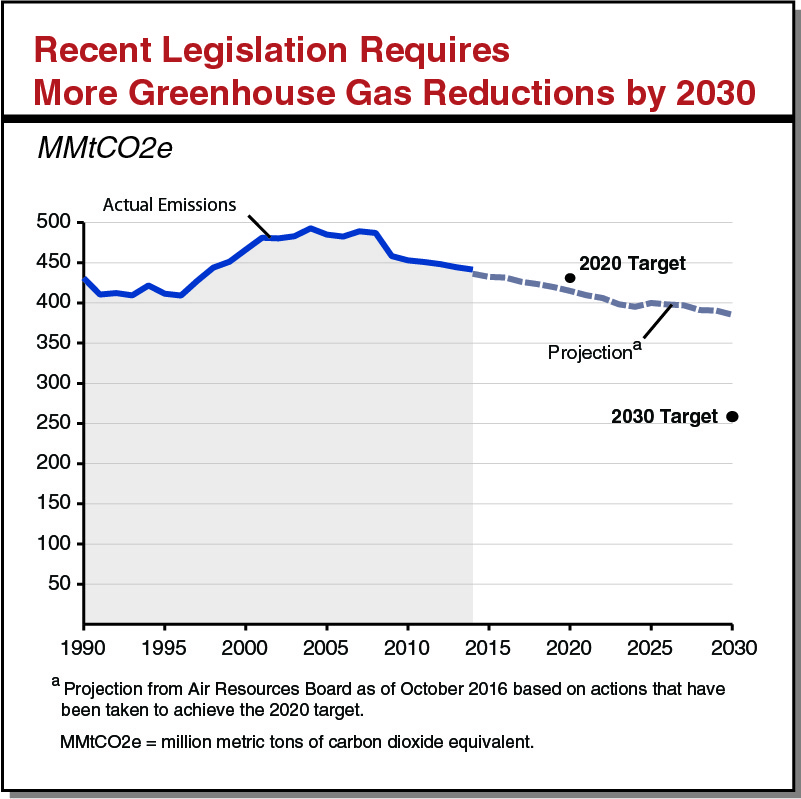 AB 32 Regulations Expected to Reduce Greenhouse Gas Emissions by 2020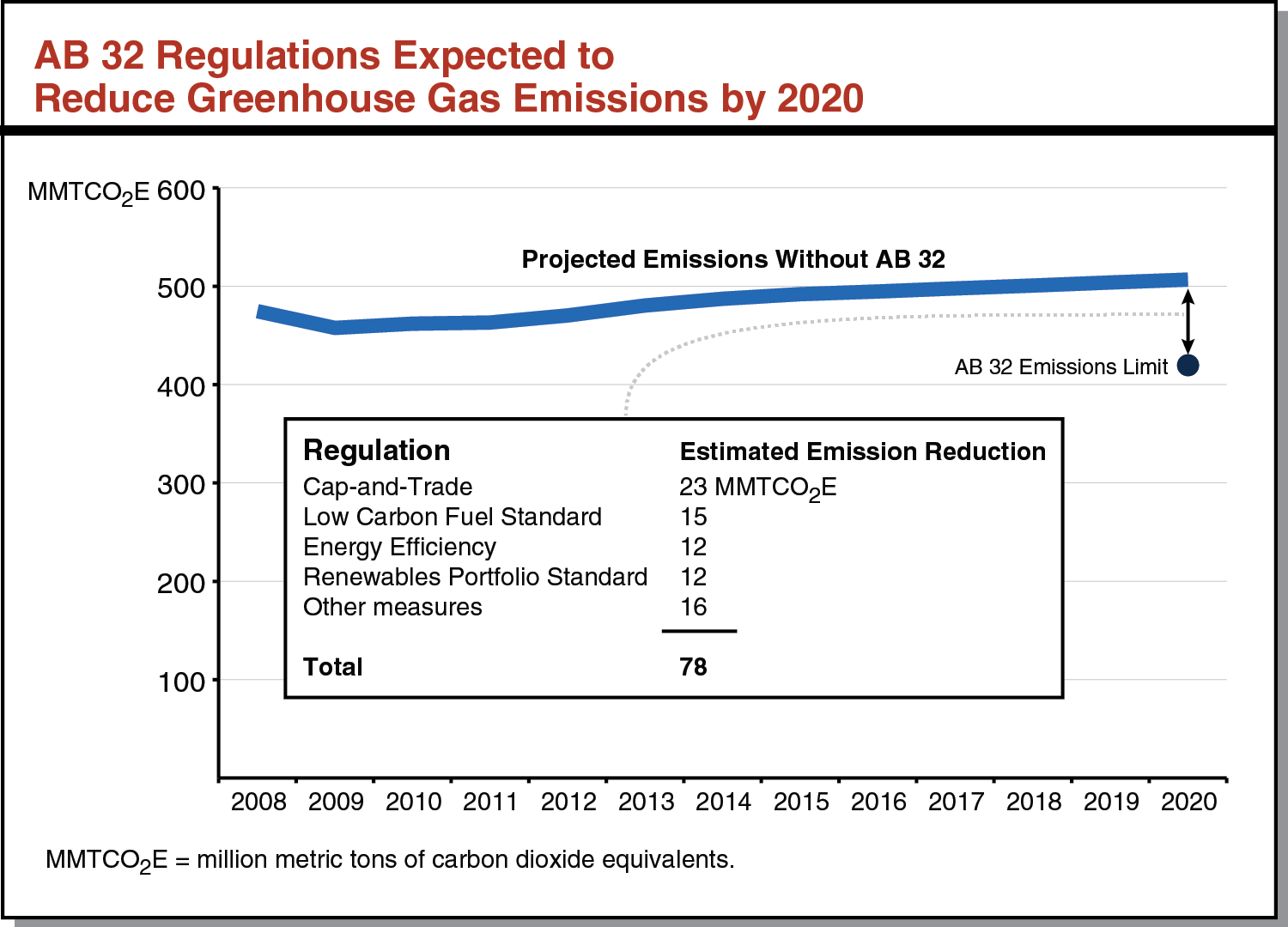 For more information, please see First Update To Scoping Plan (2014).
---
---
Cap-and-Trade Regulation Ensures Emissions Do Not Exceed Limit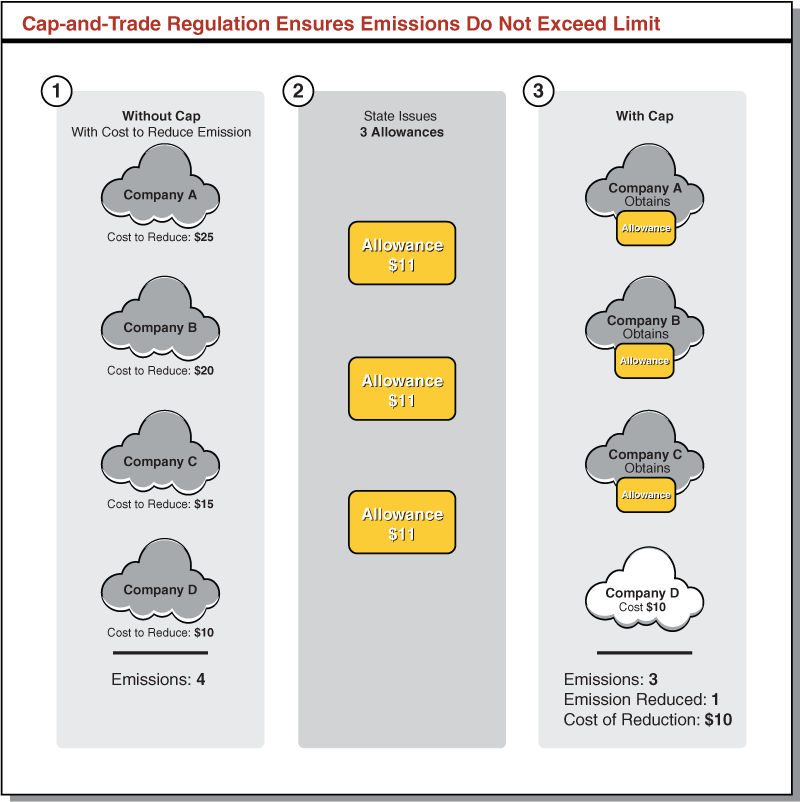 For more information, please see Cap-and-Trade Revenues: Strategies to Promote Legislative Priorities
Allowances Offered and Purchased at Auctions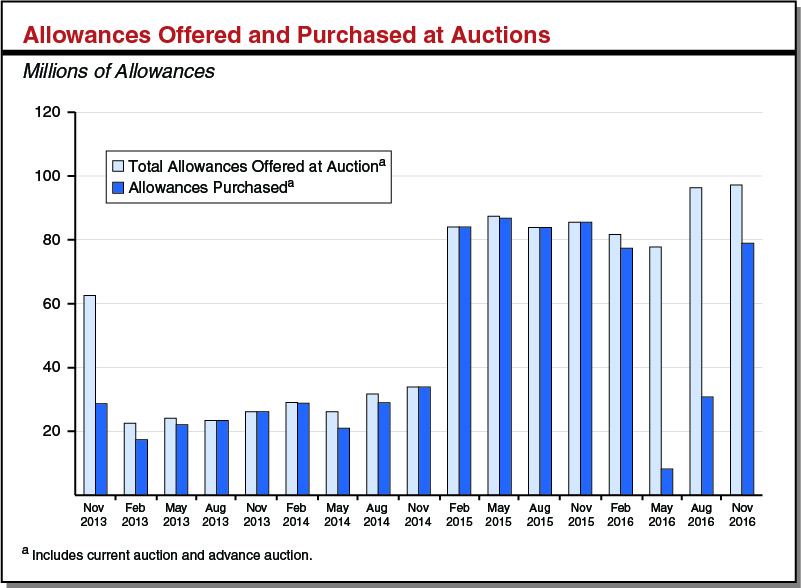 For more information, please see Auction Results (PDF).
State Revenue From Cap-and-Trade Auctions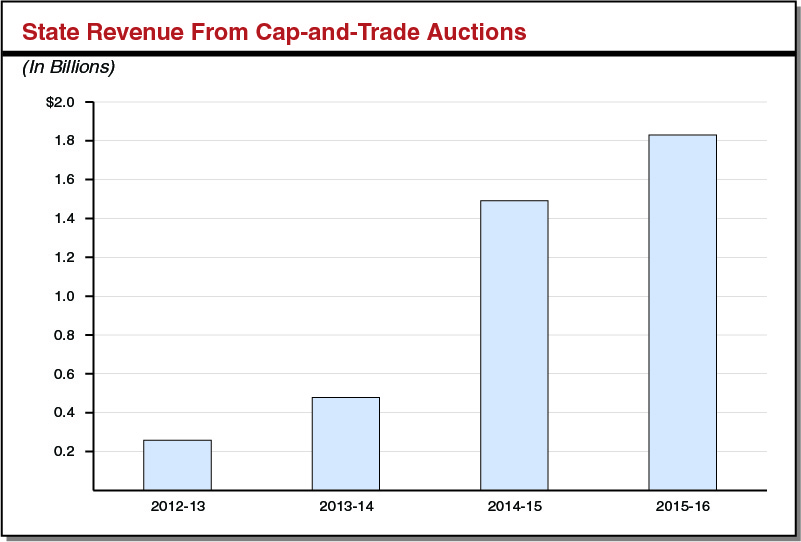 For more information, please see LAO Economy and Taxes Blog.
Cap-and-Trade Spending
(In Millions)
Program

Agency

2013-14

2014-15

2015-16

2016-17

Total

High-speed raila

High-speed Rail Authority

$250

$458

N/Ab

$708

Low carbon vehicles

Air Resources Board

$30

200

95

$363

688

Affordable housing and sustainable communities

Strategic Growth Council

130

366

N/Ab

496

Transit and intercity rail capital

Transportation Agency

25

183

135b

343

Low-income weatherization and solar

Community Services and Development

75

79

20

174

Transformational Climate Communities

Strategic Growth Council

140

140

Agricultural energy and operational efficiency

Food and Agriculture

10

25

40

65

140

Transit operations

Department of Transportation

25

92

N/Ab

117

Sustainable forests and urban forestry

Forestry and Fire Protection

42

40

82

Green infrastructure

Natural Resources Agency

80

80

Waste diversion

CalRecycle

25

6

40

71

DWR water efficiency

Department of Water Resources

30

20

20

70

Wetlands and watershed restoration

Fish and Wildlife

25

2

27

Active transportation

Department of Transportation

10

10

Black carbon woodsmoke

Air Resources Board

5

5

Other technical assistance and administration

Various

2

10

14

24

50

Totals

$70

$852

$1,354

$922

$3,200